Marruecos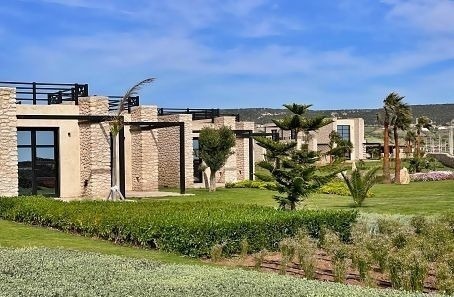 Morocco, the new trending destination for 2022, is already within the Singular's Hotels proposal
The hotel family opens its destination with a luxury hotel in one of the most impressive natural landscapes in Africa, Baberih Singulars Hotels.

Morocco is the preferred tourist destination for a different vacation and our new proposal is right there. Located in the seaside town of Essaouira and on the seafront, the 35,000 meters of gardens and the 29 luxury suites will not leave anyone indifferent.

The place chosen to locate the luxurious hotel complex is a beautiful town with one of the best beaches in Morocco and with a rich history that has made it one of the most fascinating places on the entire Atlantic coast of the country.

When can we enjoy Baberih Singulars Hotels? Max Porcuna, CEO and President of Singular's confirms that "we are putting everything in motion as a priority so that before the summer season the complex is ready to receive guests"

Although Singular's Hotels has focused its expansion this year 2022 on Spain, landing in Morocco was its pending matter. "We could not let this opportunity pass us by, we are convinced that it is a proposal that will fascinate the Spanish tourist", continues Max Porcuna. A destination rich in craftsmanship in a particularly calm and pleasant city. The mildness of its climate and its golden sand coast make Essaouira considered one of the best beaches in Morocco.

Essaouira, Morocco, Africa.
Comments