Fondo Inversión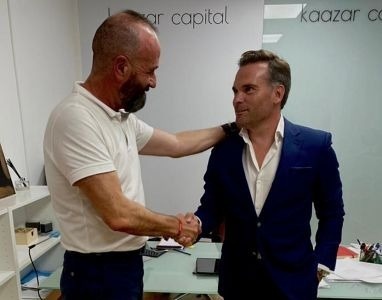 Expansion, the key to 2022, for Singular's Hotels
Singular's and Kaazar Capital sign a strategic agreement, in this way, the investment group becomes our main partner for the purchase and sale of assets, reinforcing national and international expansion.

Since before the pandemic, the goal of Singular's Hotel was clear, to expand horizons and add key destinations to establish itself as a boutique hotel company in privileged natural settings. The year 2022 has been non-stop, they landed in new destinations such as Cuenca, Extremadura and La Rioja.

Yesterday afternoon, both companies met to formalize the agreement that had been brewing for months.

It is important to note that Kaazar Capital will invest around 50 million in assets over the next 18 months. Undoubtedly, a key alliance that supports Singular's Hotels as a company and accompanies it in its growth.

"This exclusive collaboration agreement excites us and fills us with energy to continue offering new experiences, new hotels, new refuges for rest and disconnection in the middle of nature" Max Porcuna - CEO President of Singular's Hotels.
Comments